Archive for May, 2010
Recently, there have been several Seeking Alpha contributors that have written posts comparing the U.S. and Chinese financial statements for various U.S.-listed Chinese small capitalization companies.
The relevant articles can be found here:
Manuel Asensio and "Waldo Mushman" on China Sky One Medical (CSKI):
http://seekingalpha.com/instablog/409241-manuel-asensio/22197-cski-s-chinese-financial-statements-contradict-revenues-and-earnings-in-sec-filings
Steve Chapski on Lihua International (LIWA):
http://seekingalpha.com/article/203949-still-not-copacetic-at-lihua-international
http://seekingalpha.com/author/steven-r-chapski/instablog/2
In these articles, the authors compare the SEC financial statements of Lihua International and China Sky One Medical to the financial statements shown in their "SAIC" filings.
SAIC Filings
What are SAIC filings? c filings are the audited financial statements that all Chinese "foreign invested enterprises" (FIEs) must file with the local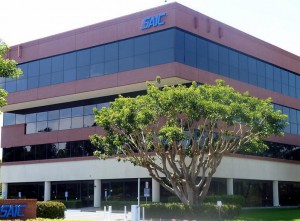 government offices of the Administration for Industry and Commerce (AIC). The term "SAIC" refers to the "State Administration for Industry and Commerce". These financial statements are filed annually, as part of the "Annual Inspections Report" that all foreign invested enterprises in China must submit to their local government authorities.
Some people, including the chief financial officer of CSKI, claim that companies can file "fake" SAIC filings, whereby they materially misstate their financial statements in their SAIC filings. Based on my discussions with numerous accountants, lawyers and CFOs of verifiably legitimate Chinese companies, I do not think this is true. My understanding is that there are significant penalties for any Foreign Invested Enterprise that materially falsifies financial statements that it is filing with the local Chinese government. These SAIC audited financial statements should approximate the relevant tax filings that companies file with the Chinese government. If companies falsify their SAIC filings, they would be also falsifying their tax filings. With a company like CSKI, we're seeing SAIC financials come in at 90%+ below their SEC financials – the Chinese government would not tolerate under-reporting and tax evasion of this order of magnitude.
As a result, the likeliest answer, in my opinion, as to why the SEC and SAIC filings are different is that companies like CSKI are falsifying their SEC filings. This is not especially difficult to believe, because the rapid growth and high margins of the companies are a bit too good to be true.
Dubious Financial Claims
CSKI has seen revenue grow from $8mm to $20mm to $49mm to $92mm to $130mm from 2005 to 2009. EBITDA margins have grown from 20% in 2006 to 38% in 2009. And what exactly does the company do? It makes a variety of traditional chinese medicines, such as the "Sumei Slim Patch", which is a patch that people wear to foster weight loss; the "Pain Relief Patch", which is a patch that alleviates fevers, headaches and heart dysentry; Hemorrhoids Ointments; herbal dental ulcer sprays; diagnostic kits for early stage diagnoses of heart attacks, etc. None of its products seem particularly special, and the company reports steady, rapid growth across all its segments, whether it be Patches, Ointments, Sprays or Diagnostic Kits. Read the rest of this entry »